Alcatel One Touch Smart Watch, 41.8 mm Description
Product Descriptions:
Stay powered up while you're on the go with built-in USB charging, and toss out that unnecessary charging dangle.

AVAILABLE IN 2 SIZES: S/M and M/L

ACTIVITY TRACKER: Steps, Calories, Sleep and Heart Rate

PHONE CONTROL: Receive Phone Notifications, Music, Control Phone Camera From Watch & Phone Finder.

RUGGED & DURABLE: Water and Dust proof. Great running watch. To track your activity, control your phone, and much, much more, please visit our companion website. Please Note: Kindly refer the User Manual before use.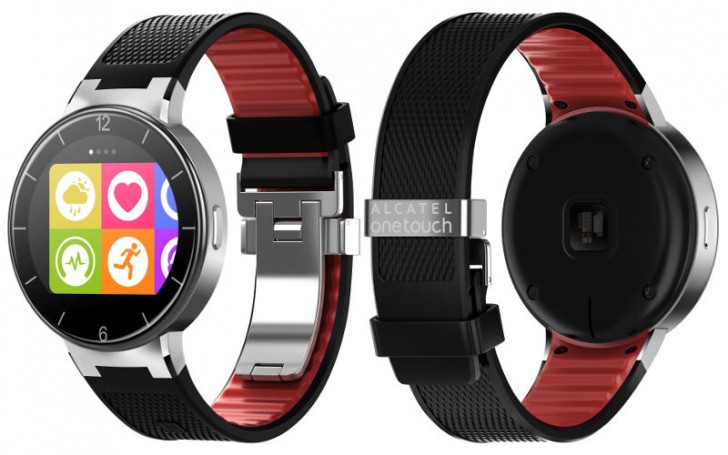 The award-winning ALCATEL ONETOUCH Watch is a slim, stylish, affordably priced smart watch for everyone. Compatible with both Android and iOS smartphones, the Watch packs an array of easy-to-use apps for tracking your health, monitoring alerts and controlling your music and camera. Complete with built-in USB charging and an efficient battery, the ALCATEL ONETOUCH Watch gives users the best experience and long battery life for staying connected on-the-go.

Alcatel One Touch Smart Watch, 41.8 mm